Located in the heart of North Phoenix, One Block North of the I-17 and Yorkshire Drive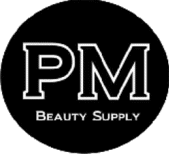 Featured Thermafuse Lines
How We Heat Things Up…
Raise your hand if your clients blow dry their hair. Raise it again if they use curling irons or straight irons. If your clients use heat to style their hair, give them maximum protection with ThermaFuse and HeatSmart Complex®. It is the smartest thing to happen to heat-styled hair ever!
HeatSmart Complex® combines a silicone molecule with a wheat protein molecule. Together they stay on the hair AND in the hair, penetrating to smooth any frazzled cuticle while also adding shine. The icing on the cake? HeatSmart Complex®is accentuated by and activated with heat. Where in the past blow dryers, curling irons and flat irons damaged hair, with ThermaFuse they repair it!
​
Accessibility
Our company has been family owned and operated since its inception in 1973. We enjoy developing personal relationships with our salons, viewing them not only as clients but as members of the ThermaFuse family. We welcome input from our salons and look to them for feedback and advice about how we might improve. As a ThermaFuse professional you will be invited to special meetings and training sessions to introduce you to our company and your fellow salon professionals. At these events you will also learn more about how to make the best use of ThermaFuse products in your salon.
​
Exclusivity
Available only in fine salons, we promise to never sell to mega chains or big box stores, keeping professional grade products where they belong – in the hands of professionals. The ThermaFuse line of products is also the culmination of many years of experience, research and work by hair care professionals. Our products were developed by hair care experts that understand the needs of salon owners, hair stylists and their customers. The result? Products that are truly effective and beneficial.