Located in the heart of North Phoenix, One Block North of the I-17 and Yorkshire Drive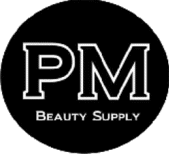 STICKER HAIR EXTENSION
COMPLETE KIT
DESCRIPTION:
​
COMPLETE STICKER HAIR KIT: The Sticker Hair Extension Complete KIT is the best way to start in the world of application of Sticker (Tape In) Extensions, it contains everything you will need to apply and remove the extensions.

The Complete Kit contains:
STICKER HAIR EXTENSION KIT
- 18 Sticker hair extensions (3 packages with 6 pieces each) in 16/18 in. length
- 5 pieces of 6 feet long bi-adhesive tape
- 1 piece of assembly pincers
- 5 sheets of 12 reusable bi-adhesive labels
- 1 natural hair color ring
- 1 liquid remover
- 1 DVD for self-learning
- 5 spacers for scalp-protection.
All items are inserted in a smart and practical sturdy cardboard briefcase.