Located in the heart of North Phoenix, One Block North of the I-17 and Yorkshire Drive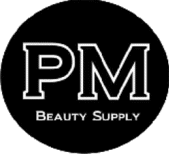 Spectrum
Highlighting & Toning System
Affinage Spectrum with DATEM Technology™ is a quick and easy off the scalp highlighting system which also tones the hair during a single process.

You can use as many different tones as you wish, to create stunning highlights with delicate cool, warm or natural tones.

Any kind of off the scalp highlighting technique can be used with Spectrum but we recommend the special Spectrum disposable highlighting cap for optimum results.

Why use Spectrum instead of old fashioned bleach?

Its fast - Maximum 12 minutes with heat.
It's simple - Lightens and tones in one process.
It's fragrant - The system contains six pigments each with a fantastic
individual fragrance.
It's fun - Spectacular during application with its colourful tones ... with
spectacular results!
It's safe - Spectrum is a gentle lightening system containing meadowfoam seed oil, an antioxidant that protects hair rom the ageing effects of free radicals. Tartaric esthers smooth the hair's structure giving improved elasticity curl retention and shine.
It's adaptable - Choose from three activators for different levels of lift.

Affinage Spectrum gives you a great opportunity to upgrade your technical services...and increase your salon business!