Located in the heart of North Phoenix, One Block North of the I-17 and Yorkshire Drive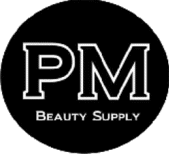 Product Details
Professional Tip:
Smooth Balance regimen is compatible with all smoothing treatment systems.
Product Size Availability:
Retail – 10 oz.
Professional – Liter / 33.8 oz.
To Use:
Apply to wet hair, lather. Rinse. Repeat if necessary. Follow-up with smooth balance Condition.
Purpose:
Provide clients receiving Amino Fusion® Smoothing Treatment with the best post-service maintenance regimen to ensure lasting smooth effect.
Function:
Rich and luxurious, and highly nutritive. Sulfate-free and sodium chloride-free formula enriched with amino acids provides a daily dose of conditioning to prolong the service investment. Equalizes protein and moisture content of hair to improve elasticity and strength. Controls frizz and adds shine. HeatSmart Complex® and Cuticle Fusion Complex® protect and repair with amazing results and no build-up. pH – 4.5
Fragrance:
A light blend of Blue Agave & Citrus with a hint of Vanilla.
Key Ingredients:
Cuticle Fusion Complex – A combination of certified organic extracts chosen for their ability to thrive in heat, and revolutionary polymers.

Blue Lotus Flower (Extract) – Provides anti-oxidant properties and replenishes moisture in hair.

Blue Agave Nectar (Extract) – The nectar helps to retain moisture while adding softness.

Cactus Flower (Extract) – Has heat and dehydration resistant properties.

Olive Oil Fruit – Naturally rich in fatty acids it moisturizes, conditions to ensure softness, silkiness, and shine. Also provides excellent heat protection.
Cuticle Fusion Complex®
Smoothes and seals the cuticle to lock vital moisture into hair while repelling humidity and environmental influences, and increases thermal protection by 20% or more.