Located in the heart of North Phoenix, One Block North of the I-17 and Yorkshire Drive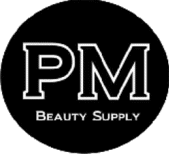 Product Details
Professional Tip:
Smooth Balance regimen is compatible with
all smoothing treatment systems.
Product Size Availability:
Retail – 10 oz.
Professional – Liter / 33.8 oz.
To Use:
Shampoo hair with Smooth Balance Shampoo. Rinse. Work into hair from scalp to ends, and allow to remain on hair for 2-3 minutes. Rinse well.
Purpose:
Provide clients receiving Amino Fusion® Smoothing Treatment with the best post-service maintenance regimen to ensure lasting smooth effect.
Function:
Highly nutritive formula fortifies hair with essential amino acids to add strength, shine, and lasting frizz control. Smoothes and seals the cuticle to provide easy combing and reduce mechanical friction. HeatSmart Complex® and Cuticle Fusion Complex® protect and repair with amazing results and no build-up. pH – 4.5
Fragrance:
A light blend of Blue Agave & Citrus with a hint of Vanilla.
Key Ingredients:
Cuticle Fusion Complex – A combination of certified organic extracts chosen for their ability to thrive in heat, and revolutionary polymers.

Blue Lotus Flower (Extract) – Provides anti-oxidant properties and replenishes moisture in hair.

Blue Agave Nectar (Extract) – The nectar helps to retain moisture while adding softness.

Cactus Flower (Extract) – Has heat and dehydration resistant properties.

Olive Oil Fruit – Naturally rich in fatty acids it moisturizes, conditions to ensure softness, silkiness, and shine. Also provides excellent heat protection.
Cuticle Fusion Complex®
Smoothes and seals the cuticle to lock vital moisture into hair while repelling humidity and environmental influences, and increases thermal protection by 20% or more.