Located in the heart of North Phoenix, One Block North of the I-17 and Yorkshire Drive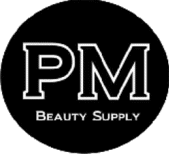 Satin
A Breakthrough in Ammonia Free Tone on Tone Colour Technology
Infiniti Satin is a range of 30 intermixable, ammonia free tone on tone shades. It is an ideal introduction to first time colouring, gradually washing away and giving minimal re-growth. It is also suitable for clients not requiring a full permanent colour.

Infiniti Satin uses the unique conditioning emulsion crème base developed for Infiniti permanent hair colour. This, coupled with our acclaimed DATEM™ Technology ensures incredibly effective penetration of the colour molecule with no damage to the cuticle. As a result the hair is left in great condition with outstanding luminosity and shine.

Infiniti Satin is easy to mix and apply, giving intensely vibrant yet natural looking results. It is also perfect for covering those first grey hairs, offering up to 50% coverage.
​
Infiniti Satin combines the most popular natural and fashion shades with an exciting selection of new shades such as the acclaimed Coffee Shop range from Infiniti permanent colour. The lighter pastel tones in Infiniti Satin can also be used as toners on bleached hair, and the ammonia free conditioning formula provides unrivalled condition and shine.

Infiniti Satin is fast and adaptable. Processing time is just 20 to 25 minutes and if required, can be applied immediately after perming without affecting the perm or colour result. Infiniti Satin Clear (000) can be used to reduce the intensity of the tone when mixed with other Infiniti Satin shades. For clients not requiring colour, Infiniti Satin Clear (000) can also be used as a texturising treatment, giving exceptional manageability, condition and shine.