Located in the heart of North Phoenix, One Block North of the I-17 and Yorkshire Drive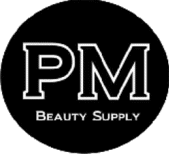 Product Details
Professional Tip:
Works great to reactivate second-day curls.
Product Size Availability:
Retail – 2 oz.
To Use:
Emulsify a pearl size amount into palms and between fingers. Tilt head forward allowing dry hair to hang from scalp. Scrunch Reinforce into hair in an upward motion lifting curls from the root area. For added volume, work product into fingertips and massage scalp.
Purpose:
A pomade to provide soft hold to define, separate and de-frizz curly hair.
Function:
Reinforce Curl Pomade scrunched into dry hair gives every texture of curl the desired amount of definition, shine and control while providing a soft hold. Also acts as an anti-humectant to resist frizz.
Fragrance:
Vanilla musk with a top note of blackberry.
Key Ingredients:
Nori Complex (Red Algae Extract) – A protein and vitamin rich complex known to absorb UV light. Also provides excellent moisture retention and protects skin and hair by reflecting infrared light.

Coconut Oil – Known for it's essential fatty acids. Has anti-bacterial and anti-fungal properties. It assists in moisture retention and protects hair by blocking 20% of all UVA / UVB light. Protects hair against free radicals.

Coffee Fruit Extract – Known as one of nature's strongest anti-aging, anti-oxident compounds. Increases blood flow to the scalp and acts as an anti-inflammatory agent. Protects both hair and scalp from harmful UVA / UVB rays.