Located in the heart of North Phoenix, One Block North of the I-17 and Yorkshire Drive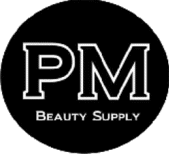 Kitoko® Age-Prevent combines nourishing botanical extracts with unique technology to help combat the signs of ageing hair:
Thinning | Breakage | Split Ends | Lacklustre Colour | Dryness | Frizzy or Unruly White Hairs This new hair therapy system rebalances & rehabilitates the scalp, creating the optimum environment for the growth of beautiful healthy hair.
​
Special Ingredients:
• Special Micro-Algae Extract, clinically proven to strengthen & thicken hair, helps to promote healthy hair growth & prevent thinning & hair loss. May extend the hair's natural growing phase by up to 10.5%.
• Green Coffee, rich in caffeine, and Cacao energise & stimulate the scalp to help boost circulation.
• Electron Acceptor Technology® combines powerful antioxidants to combat free-radical attack, helping to prevent damage to hair & scalp.
• Karite & NMF nourish, hydrate & protect the hair and scalp.