Located in the heart of North Phoenix, One Block North of the I-17 and Yorkshire Drive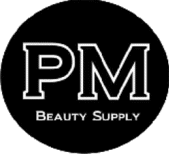 Featured Affinage Kitoko Lines
Kitoko
Clever Nature. Clever Science
Inspired by the rich, natural resources of Africa, Kitoko® blends nature and science to deliver expert therapy for every hair type or concern - in an indulgent, sensory experience.
​
This luxurious range of in-salon and homecare treatments combines nourishing botanical extracts with unique technology to reveal naturally beautiful, healthy looking hair.

Each Kitoko® product contains a unique botanical blend, expertly selected by our development chemists for their incredible rejuvenating and restorative qualities that specifically target your particular hair or scalp concern. Combined with our unique Electron Acceptor Technology® and ultra-gentle formulas, Kitoko® Advanced Hair Therapy will transform your hair with real, unrivalled results.
​
Electron Acceptor Technology®
The ultimate answer to damage caused by external influences such as pollution, chemicals, climate and damaging UV rays. This unique blend of antioxidants specifically targets free radicals, preventing damage to the hair structure and protecting it from harm, helping to preserve it's elasticity, resilience, and suppleness.
​
Naturally Kind
Kitoko® cleansers are ultra-gentle and completely free from the harmful sulphates (Sodium Laureth Sulphate and Sodium Lauryl Sulphate) contained in conventional shampoos, which are detrimental to the environment and to the health of your hair, skin and eyes. These chemicals strip the hair and scalp of their essential natural lubricants and moisture, which can leave the hair dry and lifeless and the scalp irritated.

Kitoko® formulations are colour-safe, more than 90% naturally derived* and free from silicones*, parabens, waxes and mineral oils, making them as kind as possible to your hair and skin.
​
The Kitoko® In-Salon Experience
Immerse yourself in the luxurious, in-salon experience. Your Kitoko® Consultant will first diagnose the right products for your individual hair type and needs, whilst recommending your personalised homecare programme. They will then apply the selected products and, if appropriate, perform the Kitoko® Sensory Head Massage - a specially developed sequence of techniques, designed to improve circulation and relieve stress whilst ensuring Kitoko® Treatment products deliver optimum results.
This, combined with the specific sensory fragrances in each Kitoko® regime, ensures you will experience an ultimate sense of relaxation and wellbeing.