Located in the heart of North Phoenix, One Block North of the I-17 and Yorkshire Drive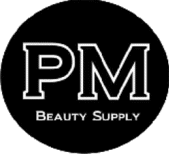 Product Details
Professional Tip:
For use with f450° One Pass Hot Iron Activated smoothing crème, on dry hair, mist lightly throughout head prior to flat ironing.
Product Size Availability:
Retail – 3 oz.
Professional – 10 oz.
To Use:
Apply/mist onto damp hair, dry as usual. For use with styling product, mist lightly on damp hair, work in styling product, dry as usual.
Hot Armor Blow-Dry
Defense
Purpose:
Enhanced defense against thermal damage caused by high heat-styling temperatures; works to supplement the intrinsic benefits of HeatSmat Complex®, found in all Thermafuse products.
Function:
Hot Armor is styling support and protection for use with flat irons and dryers set to high styling temperatures, or when a daily regimen of hair styling include the use of heat. Hot Armor will reduce mechanical friction, and speed-up styling dry time as it guards against moisture-loss and dryness. Adds lasting shine, promotes smoothness, controls frizz and flyaways.
Fragrance:
Vanilla-Orange Citrus
Key Ingredients:
Natural plant extracts (Cactus Flower Extract, Blue Lotus Flower Extract) and Olive Oil – Selected for anti-oxidant properties, and resilience under high temperature conditions. Provide moisture, conditioning, shine, and excellent heat protection.

Cyclopentasiloxane – Protects hair from heat damage. Helps prevent and repair split-ends. Decreases flyaways.

Aminopropyl Phenyl Trimethicone – Protects hair from heat damage. Imparts long-lasting shine, promotes smoothness and manageability, controls frizz.