Located in the heart of North Phoenix, One Block North of the I-17 and Yorkshire Drive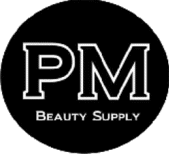 Blue/59
Turquoise/60
Lilac/61
New Purple/64
Red/66
Fuxia/67
Orange/70
Yellow/71
Apple Green/72
Red Violet/62
Violet/63
Pink/68
Wistaria/69
FLAT RING-ON (FLAT I-TIP)
CRAZY COLOR HAIR EXTENSION
DESCRIPTION:
​
Flat Ring-On is the latest, innovative application system by Euro So.Cap.
​
The Flat Ring-On Hair Extensions Line are a flat and flexible application with a durable micro mesh for a wider coverage. Applied just like Ring-On (Flat I-Tip) Extensions, using Aluminium Coloured Rings for a perfect final result and also reusable up to three times and will last up to 3 - 6 months if properly maintained. They can be applied in a very simple and fast way, thanks to the Aluminium Coloured Rings (RM), Loop Tool (PM23) and the Assembly / Disassembly Tool (PM21).
​
Flat Ring-On Hair Extension with metallic rings,10pcs per pack available in two lengths:16/18" and 20/22" ,in all Euro So.Cap Crazy Colors.
​
AVAILABLE IN: Packages with 10 pieces
​
Crazy Colors :
Blue/59, Turquoise/60 • Lilac/61 • New Purple/64 • Red/66 • Fuxia/67 • Orange/70 • Yellow/71 • Apple Green/72 • Red Violet/62 • Violet/63 • Pink/68 • Wistaria/69
Click On The Arrows To Cycle Through Gallery