Located in the heart of North Phoenix, One Block North of the I-17 and Yorkshire Drive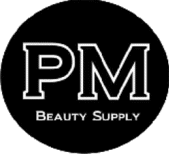 1.bBlack
02.Dark Brown
4.Brown
6.Light Brown
8.Natural Dark Blond
10.Dark Ash-Blond
12.Copper Golden Blond
14.Copper Golden Light Blond
17.Deep Golden Light Blond
24.Ash-Blond
26.Rosy Blond
27.Tobacco Blond
28.Light Copper Blond
29.Very Light Copper Blond
30.Deep Copper Blond
32.Mahogany Brown
33.Light Mahogany Brown
35.Deep Red
130.Copper Red Light Blond
1001.Platinum Blond
1002.Very Light Ash-Blond
1003.Golden Ultra Very Light Platinum Blond
1004.Ultra Very Light Platinum Blond
DB2.Light Golden Blond
DB3.Golden Blond
DB4.Dark Golden Blond
530.Deep Dark Red
6/27
6/30
8/26
12/DB3
12/DB2
18/24
26/130
32/130
140
1B/33
1B/530
4/14
27/140
FLAT RING-ON (FLAT I-TIP)
HAIR EXTENSION LINE
DESCRIPTION:
​
Flat Ring-On is the latest, innovative application system by Euro So.Cap.
​
The Flat Ring-On Hair Extensions Line are a flat and flexible application with a durable micro mesh for a wider coverage. Applied just like Ring-On (Flat I-Tip) Extensions, using Aluminium Coloured Rings for a perfect final result and also reusable up to three times and will last up to 3 - 6 months if properly maintained. They can be applied in a very simple and fast way, thanks to the Aluminium Coloured Rings (RM), Loop Tool (PM23) and the Assembly / Disassembly Tool (PM21).
​
Flat Ring-On is available in all colors of the Euro So.Cap. color chart and in two different sizes:16/18" and 20/22"
​
AVAILABLE IN: Packages with 20 pieces
​
Crazy Colors :
1.bBlack • 02.Dark Brown • 4.Brown • 6.Light Brown • 8.Natural Dark Blond • 10.Dark Ash-Blond • 12.Copper Golden Blond • 14.Copper Golden Light Blond • 17.Deep Golden Light Blond • 24.Ash-Blond • 26.Rosy Blond • 27.Tobacco Blond • 28.Light Copper Blond • 29.Very Light Copper Blond • 30.Deep Copper Blond • 32.Mahogany Brown • 33.Light Mahogany Brown • 35.Deep Red • 130.Copper Red Light Blond • 1001.Platinum Blond • 1002.Very Light Ash-Blond • 1003.Golden Ultra Very Light Platinum Blond • 1004.Ultra Very Light Platinum Blond • DB2.Light Golden Blond • DB3.Golden Blond • DB4.Dark Golden Blond • 530.Deep Dark Red • 6/27 • 6/30 • 8/26 • 12/DB3 • 12/DB2 • 18/24 • 26/130 • 32/130 • 140 • 1B/33 • 1B/530 • 4/14 • 27/140
Click On The Arrows To Cycle Through Gallery