Located in the heart of North Phoenix, One Block North of the I-17 and Yorkshire Drive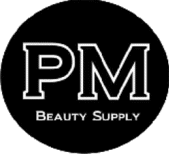 j beverly hills® was created by juan juan, celebrity stylist and founder of the juan juan salon – a beverly hills landmark. j beverly hills is a premier producer of hair and colour products that are available only through the finest professional salons. juan juan's vision is to empower fellow salon professionals by providing the knowledge and resources to establish themselves with an individualized perspective and approach in an ever changing competitive industry."
​
the j beverly hills mission is to offer a professional salon product concept that best reflects juan's desire to promote his industry, rise above the ordinary and help salons obtain their true potential both artistically and financially.
​
j beverly hills is anti-diversion. at j beverly hills, we recognize the importance of exclusive, non-diverted products that develop the businesses and careers of our clients. that's why you will not find any of our products online on our website or retail store shelves. we simply refuse to divert because we know that it would be at the cost of our loyal salons and network.
The Affinage® mission is to use knowledge, research, innovation & technology to create superior, safe, leading-edge products that inspire passion & creativity in the salon professional.
​
In 1996 International hair cosmetics LTD. UK conceived, created & launched the premium hair care brand Affinage® Salon Professional. Originated as a line of permanent hair colour, the Affinage® brand quickly expanded into a comprehensive portfolio, formulated in-house at the Affinage® research & development laboratory in Italy. The team headed by Dott. Nicola Summer continue to break new ground in the development of exciting, industry leading hair products.
​
These unique, technology-driven products have been enthusiastically embraced by consumers & the hairdressing industry across the globe, making Affinage® one of the fastest growing haircare brands in the world. This rapid growth is spearheaded by the twin aims of unrivaled product innovation & quality, supported by comprehensive training & education systems. Today, Affinage® is sold in over 50 countries, with headquarters & training facilities in the UK & USA.
Euro So.Cap Hair Extensions the leader in the field of 100% natural Indian Temple Remy Hair Extensions manufactured in Italy.

Euro So.Cap Hair Extensions has chosen to use only pure Indian hair since its characteristics and structural properties perfectly complement European hair providing the best Hair Extensions quality in the market. Before importing the hair utilized for our Hair Extensions, Euro So.Cap's hair undergoes a series of strict quality control procedures and a detailed selection process.
​
This is essential to achieve an impeccable finished product. Euro So.Cap has held a distinguished presence in the Hair Extensions field over 40 years and continues to innovate the market to this day.
Sparks is a vibrant, permanent hair color that produces the brightest shades imaginable. Sparks conditions hair as it colors, leaving hair healthier looking.
Sparks colors can be used individually or intermixed to create a limitless pallet of color options. When used in conjunction with Sparks hair care line, Sparks hair color provides the longest-lasting, most vibrant hair color available offered in 10 electrifying shades.