Located in the heart of North Phoenix, One Block North of the I-17 and Yorkshire Drive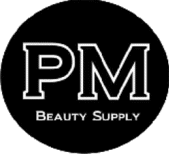 Cool Blonde
Neutralise Yellow Tones. Banish Brassiness. Restore Luminosity.
Shampoo
Revitalise lacklustre locks with this sulphate-free toning shampoo.
The gentle, low pH formula removes impurities while violet colour pigments neutralise unwanted yellow tones and protect against brassiness.
Cool Blonde Shampoo intensifies shine, brightens blondes and adds a hint of silver to enhance white or greying hair.
​
Conditioner
This nourishing, shine-inducing conditioner is enriched with violet colour pigments and special cationic ingredients to brighten and hydrate the hair, leaving it smooth, supple and energised with luminous shine.
Use after Cool Blonde Shampoo to enhance the effect.
​
Illuminator
Refresh bright blonde tones with this deep conditioning semi-permanent toner.
Anti-yellowing, neutralising colour pigments restore the brightness of natural and processed blonde, grey or white hair while the nourishing, low pH formula with DATEM® Technology leaves locks soft, supple and illuminated.