Located in the heart of North Phoenix, One Block North of the I-17 and Yorkshire Drive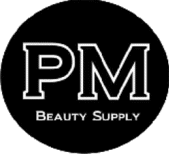 COLD FUSION ULTRA-SOUND
TECHNOLOGY MACHINE
DESCRIPTION:
​
Cold Fusion Ultra-Sound Technology is the new Ultrasonic Machine for the
Application of Hair Extensions Exclusively produced by Euro So.Cap. that makes use of the innovative cold technology, reducing the time of application as well as being more gentle to the hair of the client.

Its new molding applicator shaped like a gun makes the process of the installation of the hair extensions quick and easy by avoiding to mold the keratin with your fingers, it's all in one easy step. It is designed to be used by right handed or left handed stylist and its ergonomic grip adjust very well to contour of your hand.

Precision, effectiveness and speed are the best adjectives best used to describe this machine, it will help increase the amount of clientele to any stylist chair by reducing the amount it takes to do a full application.
Contents:
disassembly pincers

remover

10 locks in natural hair

natural Colors ring

Professional pincers

didactic DVD for self-learming