Located in the heart of North Phoenix, One Block North of the I-17 and Yorkshire Drive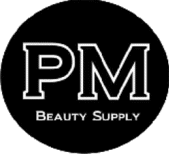 Product Details
Professional Tip:
Use Clear One prior to an Amino Fusion Smoothing Treatment.
Product Size Availability:
Retail – 10 oz.
To Use:
Apply to wet hair. Work into hair from roots to ends. Allow to remain on hair for one minute. Shampoo. Repeat. Rinse completely to thoroughly remove shampoo. If preceding a salon service, Do Not condition. Comb to relieve tangles. Continue with service. For general use, follow with the Thermafuse Condition of choice.
Clear One Anti-Residue
Shampoo
Purpose:
Clear the hair of trace build-up of product residue, mineral deposits, or environmental elements that may interfere with professional salon services and/or performance of styling products.
Function:
Clear One is a unique sulfate-free, sodium chloride-free formula that provides exceptional cleansing and clarifying properties without stripping the life out of hair. Contains chelating action for "squeaky" clean performance, and amino acids to help balance hair condition. Clear One is a low-lathering shampoo. pH – 5.5
Fragrance:
A light blend of Blue Agave & Citrus with a hint of Vanilla.
Key Ingredients:
HeatSmart Complex® – A unique formulation of beneficial silicones and protein. Proven technology that penetrates the hair shaft to protect and repair the hair.

Sodium Lauroyl Methyl Isethionate – Allows for a "sulfate-free" formulation of a clarifying shampoo.

Trisodium Ethylenediamine Disuccinate – A biodegradable chelating agent that aids in the removal of mineral deposits.

Blue Lotus Flower (Extract) – Provides anti-oxidant properties and replenishes moisture in hair.

Cactus Flower (Extract) – Has heat and dehydration resistant
properties.