Located in the heart of North Phoenix, One Block North of the I-17 and Yorkshire Drive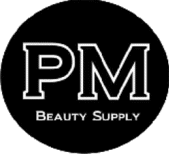 Professional Tip:
For best results, use a ceramic flat iron.
Product Size Availability:
Professional – Single Application Kit, 10 oz. w/ 10 oz. Clear One A-R shampoo.
Amino Fusion Extra Strength
Purpose:
Professional service product that tames extremely coarse, thick, heavily textured or resistant hair for up to 12 weeks.
Function:
Amino Fusion Extra Strength Smoothing Treatment is the strongest amino acid technology on the market. The formula is independently lab-tested to be formaldehyde-free, providing a safe working environment in the salon and a pleasant service experience for the client. Penetrating amino acid technology is bio-compatible with hair fiber, producing stronger reformation, volume reduction up to 100% and curl reduction up to 80%. This Keratin-free formula requires no downtime so clients can shampoo, sweat or swim immediately after treatment.
Fragrance:
A light blend of blue agave & citrus with a hint of vanilla.
Key Ingredients:
A proprietary blend of amino acids.