Located in the heart of North Phoenix, One Block North of the I-17 and Yorkshire Drive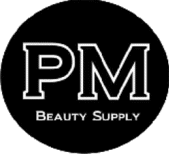 Amino Express Smooth &
Lock
Purpose: A versatile, multi-service option for clients. Lock in exceptional conditioning with radiant hair color!
​
Function:
• Reduces texture & volume 25% to 50%
• Up to 4 weeks of softer, frizz-free hair
• 100% Formaldehyde Free amino acid-driven express treatment
• Locks-in hair color, protects color vibrancy
• Extend the life of an amino fusion smoothing treatment
• Treatments are cumulative
• Repairs hair integrity and elasticity
• Repels humidity and environmental influences
• Deters color fade and intensifies shine
• Lock-in color in just 15 minutes
Product Details
Professional Tip:
Maintain treatment with f450 Smooth Balance Shampoo and Condition.
Product Size Availability:
Professional – 8 oz.