Located in the heart of North Phoenix, One Block North of the I-17 and Yorkshire Drive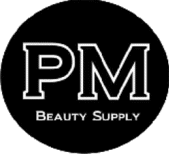 Affinity
Professional Waving Pack
Affinity Wave lotion is the complete waving pack for all hair types. The variable process time ensures perfect results and active conditioning agents work where they are needed most. New formula Affinity contains special moisturisers to create lasting shine texture and condition whilst achieving true to rod size results on all hair types. Affinity is pH controlled to reduce the risk of over processing and retain the hairs vital protein and moisture balance. Affinity - perfect results every time!

· ONE STRENGTH (variable process time for all hair types & applications) - The most versatile lotion; less stock holding ~ more choice.
· CONTAINS SPECIAL MOISTURISERS (Matched to those in Affinage Hair Colour) - For longer lasting shine, texture and condition. Active conditioning works where it's needed most.
· COMPATIBLE with OTHER AFFINAGE PRODUCTS - Designed to be compatible with Infiniti/Satin maintaining tensile strength and condition.
· BALANCED CURL FORMULA - Gives true to rod size results on all hair types.
· pH BUFFERED - Lotion pH controlled during process for reliable even results.
· DEODORISER - Less after perm odour.
· SUPERB INDIVIDUAL PACK 1 application perm + neutraliser (100ml bottles) - Beautiful results & so easy to use - clients will ask for Affinity next time.