Located in the heart of North Phoenix, One Block North of the I-17 and Yorkshire Drive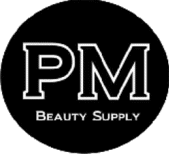 The Affinage® mission is to use knowledge, research, innovation & technology to create superior, safe, leading-edge products that inspire passion & creativity in the salon professional.
​
In 1996 International hair cosmetics LTD. UK conceived, created & launched the premium hair care brand Affinage® Salon Professional. Originated as a line of permanent hair colour, the Affinage® brand quickly expanded into a comprehensive portfolio, formulated in-house at the Affinage® research & development laboratory in Italy. The team headed by Dott. Nicola Summer continue to break new ground in the development of exciting, industry leading hair products.
​
These unique, technology-driven products have been enthusiastically embraced by consumers & the hairdressing industry across the globe, making Affinage® one of the fastest growing haircare brands in the world. This rapid growth is spearheaded by the twin aims of unrivaled product innovation & quality, supported by comprehensive training & education systems. Today, Affinage® is sold in over 50 countries, with headquarters & training facilities in the UK & USA.