Located in the heart of North Phoenix, One Block North of the I-17 and Yorkshire Drive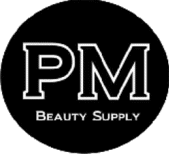 Product Details
Professional Tip:
Less is more. Start with a quarter size amount and work through wet hair. Apply more as needed. No additional condition is necessary.
Product Size Availability:
Retail – 10 oz.
Professional – 33.8 oz.
To Use:
Apply to wet hair. Begin with a quarter size amount of 3 in One. Massage into scalp and through hair strands. Apply more product as needed to saturate hair. For additional conditioning effect, leave on hair for 2 to 3 minutes. Rinse well.
3 in One Cleanse, Condition,
Refresh
Purpose:
Combines gentle sulfate-free cleansing with two-phase fragrance technology and superb conditioning effects into a one-step process.
Function:
3 in One Cleanse, Condition and Refresh gently cleanses hair to remove daily oils and environmental deposits leaving hair clean and silky. Two-Phase fragrance technology eliminates all malodors, including those from chemical services. Amplifies conditioning effects without build-up, leaving hair with outstanding wet combing and increased shine. pH – 5.5
Fragrance:
Vibrantly fresh and clean.
Key Ingredients:
Nori Complex (Red Algae Extract) – A protein and vitamin rich complex known to absorb UV light. Also provides excellent moisture retention and protects skin and hair by reflecting infrared light.

Coconut Oil – Known for it's essential fatty acids. Has anti-bacterial and anti-fungal properties. It assists in moisture retention and protects hair by blocking 20% of all UVA / UVB light. Protects hair against free radicals.

Coffee Fruit Extract – Known as one of nature's strongest anti-aging, anti-oxident compounds. Increases blood flow to the scalp and acts as an anti-inflammatory agent. Protects both hair and scalp from harmful UVA / UVB rays.